January 22, 2018
Representing Malaysian entrepreneurs participating in Top International Business Style Awards 2018, Mr. Iko in – Founder  of In Publishers Sdn Bhd gave his statement about the hottest topic "Digital Technology & Sharing Economy" in this program.
Could you please share with us about your present business area?
We do business in the field of Interior design media, platform and postnatal care platform.
What is your business philosophy? What are the advantages/strengths of your company?
– 15 years in interior design media, We become number 1 famous interior magazine in Malaysia  and 1st one stop postnatal care platform in asia.
Could you please share some difficulies that you have to faced with in business, and how you overcomed them?
Nothing is impossible, we always stay positive in every thing. There are always solutions for any difficulties
Could you name some achievements that both individual and the company have gained in your business? Your contribution to the society?
• The Ten Outstanding Young Malaysian awards
• Elite achiever award winner
• Lifting up the interior design and furniture industry
• Helping many mummy and overcome their problem during confinement prior
Your plans, intention for the company's development in the future?
– Globalize interior design media in asia
– Expand postnatal care platform across Asia
Which business areas are you prefer to connect with in Viet Nam market?
– Interior design media
– Postnatal care industry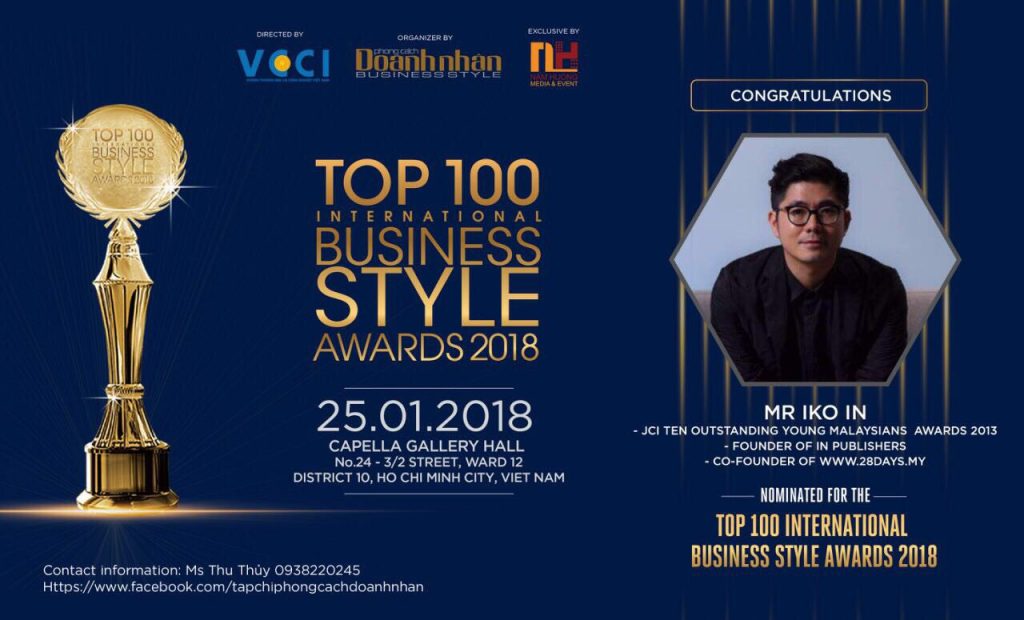 What do you think about the topic "Digital technology & sharing economy" of Top 100 International Business Style Award this year?
Digital technology and sharing economy is the global trend now as it has no boundaries and borders. It's important to nowadays business for bigger marketplace.
Thank you!
According to Business Style Magazine