June 1, 2018
Among the most devoted abd having great desires in promoting the well-beings was the rejuvenizer Khuat Anh Tuyet – CEO of Tuyet Quynh Cosmetic and Joint Stock Ltd – the CEO of Onasa. Recently, she was elected to become WLIN Partner – a strategic partner of WLIN North was a main role in the SIgning Ceremony in Ha Noi.
"When the framework of Pro Image Global and WLIN have prove their sustainability through over 5 year development, and here is now I bring this formula to the community, altogetherly with the passionate women leaders to upgrade WLIN to a higher standard, and brought the bigger value for the participants, the WLIN members and community" – Shared by Mrs World – WLIN Global founder and CEO shared about the reason of the signing ceremony of WLIN Vietnam.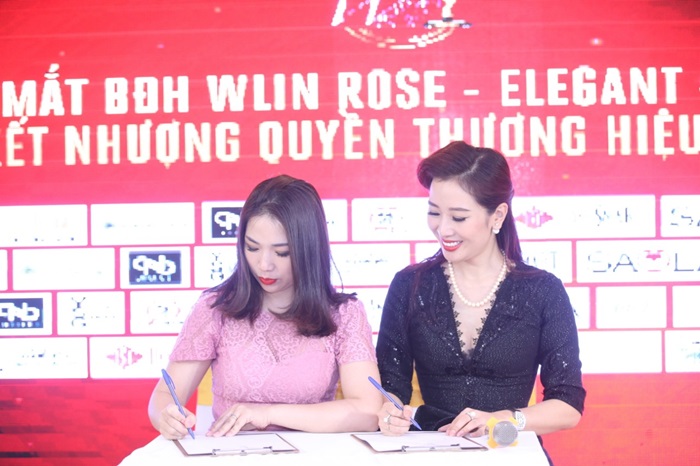 One over the top five brands have been chosen by WLIN Vietnam to become partners in caring and operating as well as increading the members is our beautiful businesswoman Khuat Anh Tuyet to thí WLIN Beauty Club.
Has been knowing that your are a beauty expert, with many year experience in skin rejuvenile in the Cosmetic industry nearly 20 years. Our CEO Khuat Anh Tuyet – Tuyet Quynh Cosmetic and Joint Stock Company LTD intergrating with Onasa "Brilliant with Eastern beauty". for many year devoting in Onasa new generation helps women to get more beautiful from the inner side associating with Health care like a "destiny" has been advocating many cases like counterfeit products, to re-indentify themselves brough along prestigious value. At the same time, intergrating with a variety of structure and reputable beauty clinic to expand the medicated cosmetic more internationally.
Being successful in doing business, our beautiful businesswoman decided to save time for introducing WLIN Beauty to other members – Woman Leaders International Network operated by Mrs World Nguyen Thu Huong.
"Our mission of WLIN Vietnam is more beautiful – more successful and happier and this alligned with operating procedure of Onasa beauty community run by myself. Through over many year contributing and associating with WLIN CEO Mrs Nguyen Thu Huong, I have learnt many precious value brought by this community. Thus, I decided to become the WLIN Partner by buying the operating license of WLIN Beauty club. I hope this place is a space for communicating, sharing, understanding in life and altogether improving skills in doing business. More importantly, I set my dream here my dedication in spreading the most prominent value to the society" – CEO of WLIN Beauty Khuat Anh Tuyet.
Let's have a look at the Signing Ceremony of our Mrs World Nguyen Thu Huong with WLIN Partner at the event.