June 6, 2018
The Women Leaders International Network (WLIN) is a network founded and run by  Mrs. World Nguyen Thu Huong, with the mission to network women leaders around the world. With a strategic orientation in reaching the international market, together with Ms. Nancy Nguyen – Asia Director of Fullion Group – has proven a promise to open more development opportunities in the "Lion Island"
Singapore has a remarkable economy, being potential with professional working people and is considered one of the most dynamic markets in Asia that offers opportunities for cooperation, business development and expansion. international relationship.
Being a successful businesswoman in Singapore, entrepreneur Nancy Nguyen understands the advantages and disadvantages from this potential market. Therefore, she said, becoming a WLIN Partner in Singapore will be an opportunity for businesswomen in this country to have more channels for generating cultural exchanges and trading development between the members of WLIN Vietnam. and global WLIN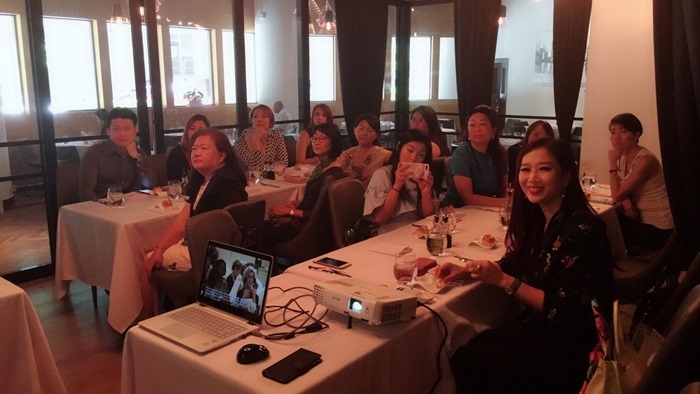 Deciding to buy franchise model and WLIN brand development method, becoming WLIN Partner in Singapore, businesswoman Nancy Nguyen expressed that she will always follow the basic criteria of WLIN Vietnam to connect the community. WLIN members, support each other to succeed and continue to replicate WLIN around the world by her mindfulness: "Success never comes from an individual who comes from a cohesive group" .
Dear Nancy, can you share with WLIN Global what is your current business? Your career path as well as your current job?
Hello WLIN Global members! I have started-up when I was very young (22 years), at that time only the enthusiasm of youth however lacking of experiences, thus the skills I have gained after 3 years completely failed (laughs). But thanks to the encouragement from my family, especially my "brother", I was seriously began learning and improving skills, updating new technologies trends, especially foreign languages. At present, my work is relatively stable with sustainable development in Singapore as well as in Vietnam. The positions I am currently holding are the Asian Division Manager of the Fullion Group; President of NTT Vietnam Technology Solutions Company and Director of NTT Global Education Development.

How do you know about WLIN and how long have you participated in WLIN? What does WLIN mean?
I know of WLIN must mention the great work of the beautiful Mrs Le Thu Loc, a close friend of mine, introduced, she has successfully convinced  me to experience WLIN. And in fact I was in love with this wonderful network! (laugh)
What is the reason you decided to buy WLIN franchise and become WLIN Partner in Singapore?
Singapore is a very strict market in the world, but it is also a potential market, the fork of commerce in Asia, if WLIN is developed in Singapore, it will create more business opportunities. , cultural exchanges with members of WLIN Vietnam and WLIN Global. Because of that potential and the encouragement of WLIN Global Chairman Nguyen Thu Huong, I decided to become WLIN Partner in Singapore.
What strategies are you planning to implement to develop WLIN in Singapore?
I will follow the goal, strategy which of WLIN Vietnam has launched, connect WLIN members community, lift up the members have been successful, in parallel, encourage the members who are struggling "To find a way to success and especially I want you to succeed on: caring for the family, business, joining social activities and do not forget to take care of yourself in achieving the goal. WLIN is more beautiful, more successful and happier.
What do you expect from becoming a WLIN Partner?
Yes, I expect Singapore 2018 WLIN will reach 300 members and Singapore will become a destination of WLIN global members.
What do you expect to become a WLIN Partner?
Yes, I expect Singapore 2018WLIN will reach 300 members and Singapore will become a destination of WLIN global members.