March 14, 2018
With more than 10 years experiences in business, besides the success in business, entrepreneur Elaine Zhou also known as a Inspirational speaker. She is a leader full of knowledge and experiences in human resources, human development, feminism and inspiration for many people. Attending TOP 50 Asia-Pacific Women Leaders Award 2018, Elaine Zhou will talk about "Women Leaders with digital economy".
Leadership Development Mentor
Elaine has been trained and equipped thousands of leaders in Asia from Corporates, Ministries, Governments across South East Asia. She is the author of You Can Create Your Life with an emphasis on conscious goal-setting, self-help, and spiritual devotion.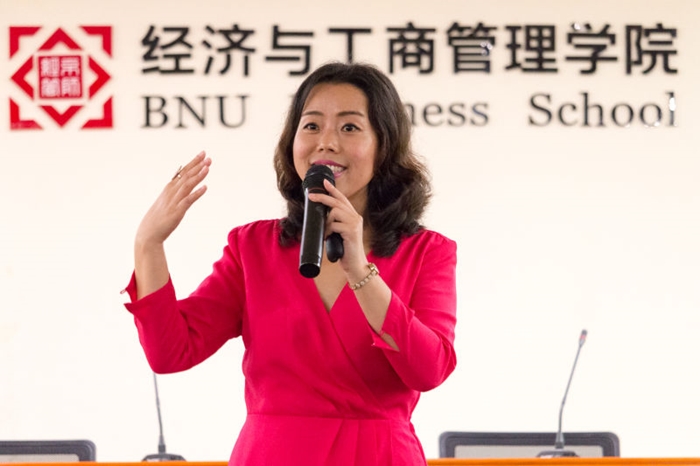 Based in Beijing and Singapore, Elaine Zhou is a leadership development coach, inspirational speaker and serial entrepreneur. She is passionate about the role of women in business and has been regularly featured on Global Times, Asia Entrepreneur Org, FOX, ABC, CBS and NBC talking about female entrepreneurship and raising the awareness of the gender equality and challenges female working professional face in the workplace.
Her specific skills include leadership capability development, speaking for influence, high-performing team development, cross-cultural management and professional facilitation, the design and delivery of training programs, coachings and speakings.
Endless inspiration for young and female entrepreneurs
She has designed and presented hundreds of training programs for community leaders, executive and youth leadership groups, business owners, staff, and volunteers. Her programs are designed to improve operations and relations within organizations, as well as prepare organization to attract and retain quality businesses.
She brings over ten year's experience in business strategy, organization transformation, human capital, multi-cultural, inclusion & diversity, talent management and leadership development. Most of the clients she is working with are Fortune 500 companies, state-owned, educational institutions and ministries. She trains and coaches regionally in China, Singapore, Philippine, South Korea, and Malaysia. Some of her esteem and regular clients include HST Medical Group, Great Eastern Singapore, State Grid Corporation China (SGCC), Beijing Normal University MBA Alumni, Drake International, CK Tang, SMART Investment Expo, Singapore Chinese Chamber Commerce and Industry (SCCCI) and HR Management Asia.
Earlier this year, Elaine and her local team in Beijing launched China Women Equipping Center in the mission of promotion gender equality and women's development which aligns with China big policies. To encourage women to participate in decision making and management or start a business. As her team and she believe that investment in women's personal and leadership development not only empowers women, but also has a multiplier effect on improving the development of family, communities and countries as a whole.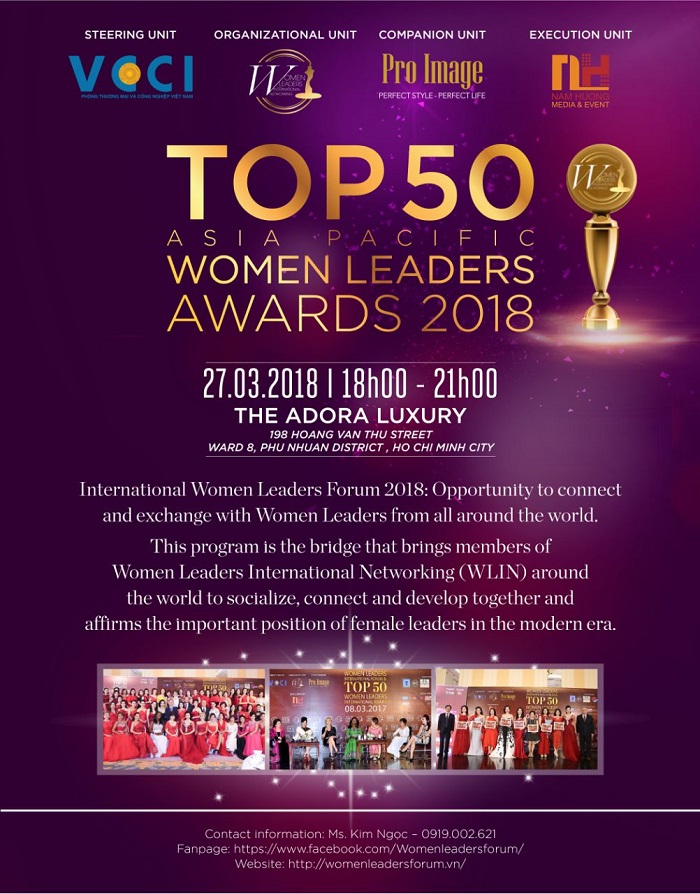 Elaine Zhou will be the speaker of TOP 50 Asia-Pacific Women Leaders Award 2018 with the topic "Women Leaders and Digital Economy" that will be held at March 27th Ho Chi Minh city. This topic will honor the rise of talented female leaders in using digital technology successfully. With her extensive knowledge and experiences, Elaine Zhou promises to make exciting atmosphere to this year's program.