December 24, 2018
Top 100 International Business Style Awards – An unforgettable and honored night for all of the entrepreneurs
The Top 100 International Business Style Awards – "The Pioneer of the year" took place at Gem Center, Ho Chi Minh City, Vietnam on December 13th, 2018. This is an annual event for Vietnam and International entrepreneurs, organized by Business Style International Networking (BSIN) and Women Leaders International Networking (WLIN) with the direction from Vietnam Chamber of Commerce and Industry (VCCI), companioned by Pro Image Academy and exclusive by Nam Huong Media and Event.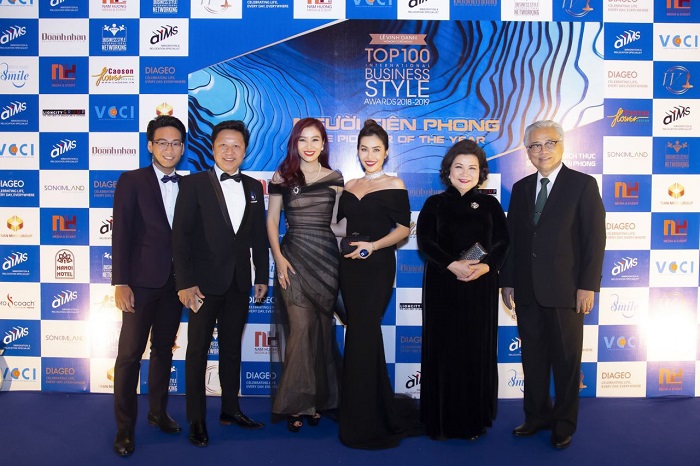 Runner-up Mrs. World–chieforganizer Helen Nguyen and guests at the event
Ho Chi Minh City leaders have sayings and greeting about – Top 100 International Business Style Awards
This was a professional event where gathers many hundreds of entrepreneurs and investors from many different countries. More specially, the event was very honored with the presence of Mr. Vo Tan Thanh – Vice president of Vietnam Chamber Commerce and Industry (VCCI)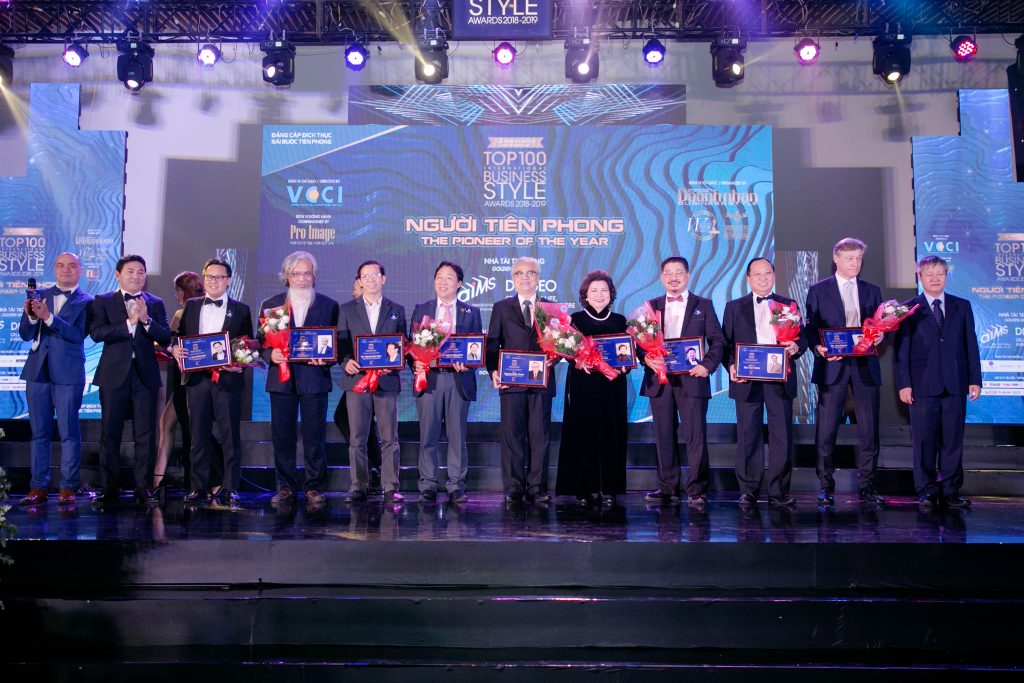 Advisory Council received flowers from the organizer 
At the event, Mr. Vo Tan Thanh also gave honest greetings: "VCCI accompanied with Business Style for a long time, so I understand that the Top 100 has a more important meaning for spreading out of Vietnam images to the world and creating many opportunities for investors in Vietnam. ALso, I wish the Top 100 International Business Style Awards would be always honored awards for internal and international entrepreneurs".
Mr. Vo Tan Thanh – Vice president of Vietnam Chamber Commerce and Industry (VCCI)
Sharing of VIP guests and Leaders talk – Entrepreneurs work and live globally – Chances and Challenges
Before coming to the honor ceremony of Top 100 Pioneers, guests were invited to listen to panels from many countries around the world through presentations and the talk show"Entrepreneurs work globally – Chances and Challenges.
The world is getting more and more flat, we can easily move to anywhere to live, to make a living, but it also brings difficulties, challenges and opportunities for us, especially Vietnamese entrepreneurs who have the mission of bringing the country's elite to the world. And during the talk show, the panels shared different cultures, chances, and challenges of working in their own countries. As a result, Vietnamese entrepreneurs are well prepared for the development of their global business.
Mr. Nguyen Hoai Nam – Founder of BSIN Global – General Director of Berjaya Vietnam – Chairman of Nam Huong Corporation
  Mr. Nicholas Tay – Managing Director – AIMS Australia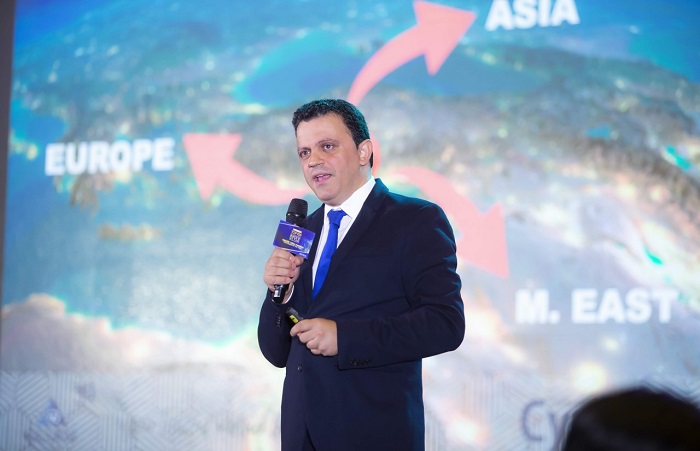 Mr. Nikolas Constantinou – Business Development Director of  Giovani Cyprus
Mr. Daniel Lim – Chairman – AIMS Immigration and Relocation Vietnam
Mr. Vaggelis Kteniadis – CEO Vsquared2 from Greece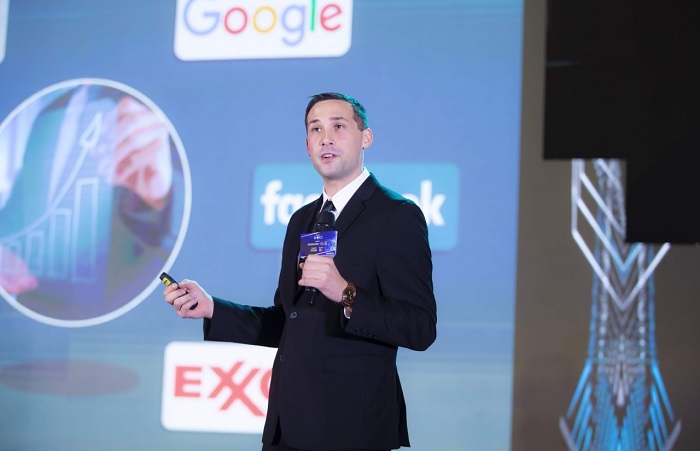 Mr. Patric Pavik – Investment Manager of Related America  
Talk show
At the event, the most distinctive and meaningful part of the program is the honor of the Top 100 Pioneers, divided into many fields such as art culture, construction, investment, information technology, service – tourism, education, etc. They have all been entrepreneurs for the past year and are constantly striving with their passion and creativity to contribute for achievements in business growth, leading in their business sector and positively influencing the community. This award honors and recognizes these tireless efforts and accomplishments. Therefore, hope is also the motivation for entrepreneurs to continue striving and achieve more achievements.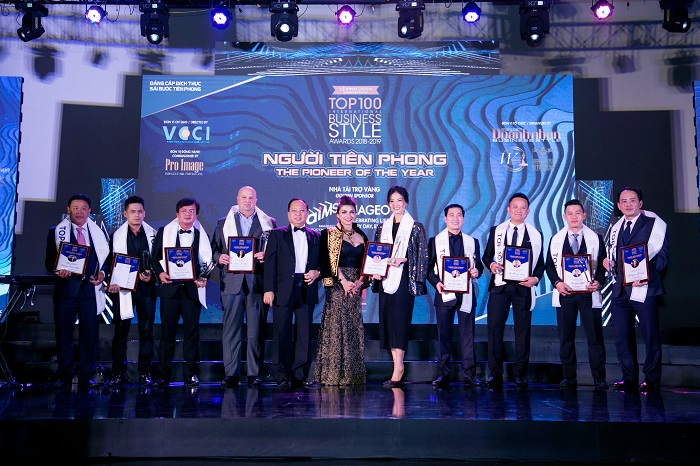 Top 10 Pioneers in cuisine– travel, and service
Top three
 Gentleman Pioneers – 
Top 100 International Business Style Awards
Nowadays, entrepreneurs, besides being good at business, they also have professional and influenced lifestyle, always work because of community activities. Therefore, the organizer decided to choose 3 gentleman pioneers to honor as a tribute to the pioneers of tireless contributions and pioneering spirit in the forefront in various fields.
Top 3 Gentleman Pioneers
Designer Mr.Le Si Hoang – Master of Fine Arts, founder of the Museum of Ao dai Vietnam – the pioneer in the field of art culture
Entrepreneur Pham Cao Dong – CEO of CDC Home Design Center – a pioneer in the field of furniture
Entrepreneur Nguyen Hoang Tuan – Chairman Son Kim Group – a pioneer in the field of investment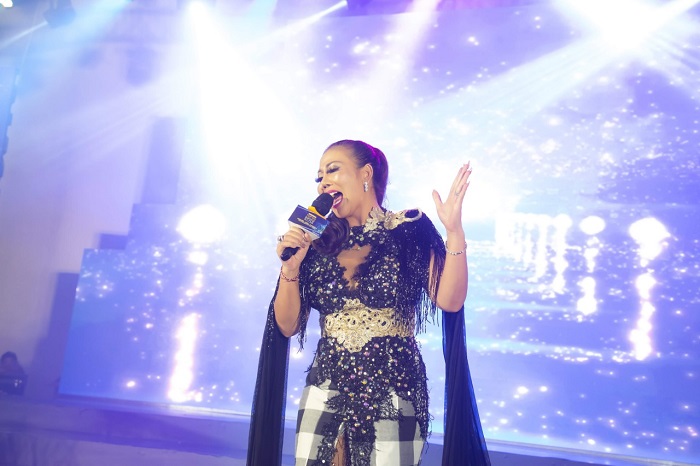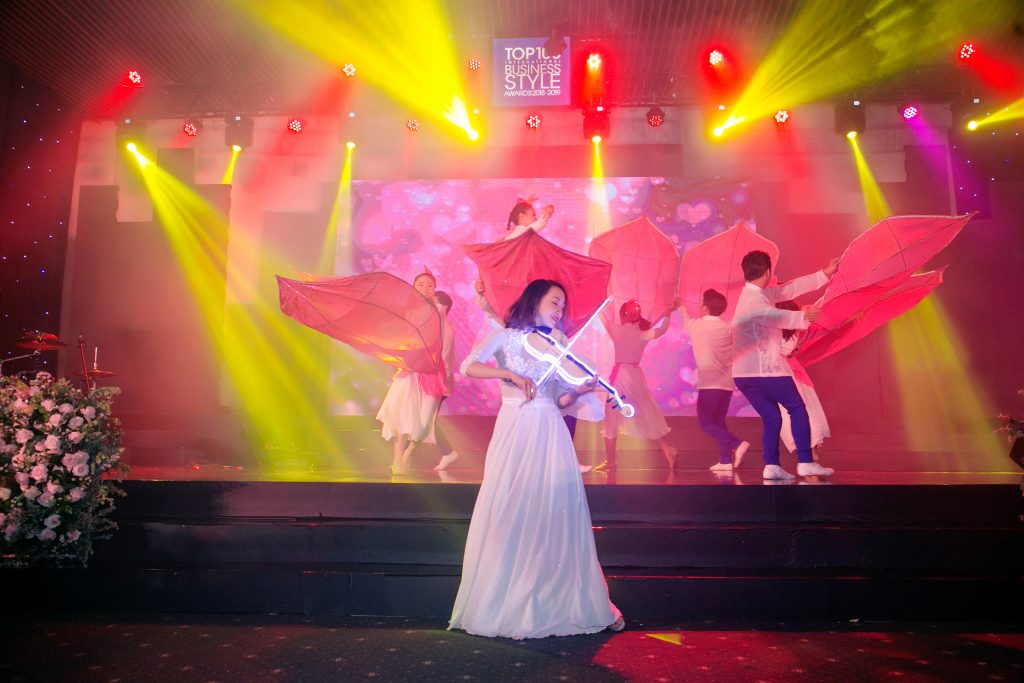 Art Performances
The honor Ceremony closed with the joys and beautiful impressions of each and every guests and entrepreneur who received the award. Hope this will be the motivation for entrepreneurs to continue to devote themselves to their careers, always pioneering to create value not only for individuals but also with the community.